Main Content
Experienced
We know the real estate industry. Our team of coordinators have closed thousands of transactions.
Professional
Your reputation is on the line with every contract. Details matter, and we make sure they aren't overlooked.
Relationship-Minded
It's not just about the deal. We'll manage the process so you can focus on what's most important, the people.
What We Do
We bring Harmony to the process of buying and selling a home.
Review all documents for accuracy and compliance
Create and maintain electronic file for your brokerage
Open escrow and distribute executed documents to all parties
Obtain signatures from client as needed
Draft addendums as requested
Manage contingencies and timelines
Communicate progress and issue reminders for key dates
Follow-up on appraisal and request loan status updates
Ensure contract requirements are complete
Assist with scheduling the inspection and closing
Provide ongoing support and 24/7 document access
Deliver complete file as a PDF after close of escrow
Testimonials
"Laura is by far the most talented transaction coordinator I have worked with in 20 years of selling real estate. She is not only on top of all the details, she has a calm sense of urgency to get things done. She brings a wealth of knowledge to new construction transactions and the differences between those and existing resale homes that is rare to find in a TC. She has an excellent way of communicating with buyers and sellers that puts them at ease and I've heard multiple times how much our clients appreciate her making them feel as if they were her only client. Laura has blessed our team and given us the confidence to fully let go of the transaction details and allow her to do her job so we can focus our time and efforts on our jobs."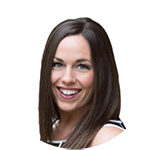 April Florczyk
Founder of 208 Market
Keller Williams Realty Boise

"Harmony Group has been a fantastic addition to my real estate productivity and efficiency. They work directly with my broker's systems to ensure docs are correct, timely, and entire transactions are kept on track. Highly recommended!"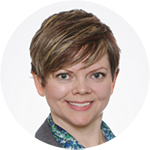 Holly Thomas-Mowery
HTM Real Estate
Fathom Realty

"Working with the Harmony Group has been a huge part of my customer service process. They are prompt in contacting my clients, title companies, lenders and anyone else involved in the transaction. They not only stay on top of all important dates, but will even send everyone involved reminders. Their processes and communication has been great, I will continue to grow my business with Harmony Group as a part of my team."
Greg Earl
Fervent Real Estate
"I hate to even leave this review because I just want to keep Lauren all to myself. She is honestly the best of the best, and I am blessed to have the privilege of working with her!!! I can't say enough good things about Lauren and Laura!!"
Ashley Rupert
Silvercreek Realty Group